Most of the time when it comes to flashlights we like to focus on certain features, such as lumen output, beam range, battery life, water resistance, etc. But one of the most important things people forget to think about is how they're going to carry their flashlight!
How you carry your flashlight depends on your situation and how you use it...
Pockets.
If you plan on putting your flashlight in your pocket, you need to make sure it is going to fit. This means your flashlight needs to be relatively small and thin, otherwise it might fall out when it need it most. When you think about how you will carry your light, consider the type of pants or jacket you wear the most – are the pockets small and tight like jean pockets? Or deep like pockets on a parka? A flashlight like the
Klarus Mi7
is a great option if you plan on using your pockets as it fits nicely and provides a high lumen output.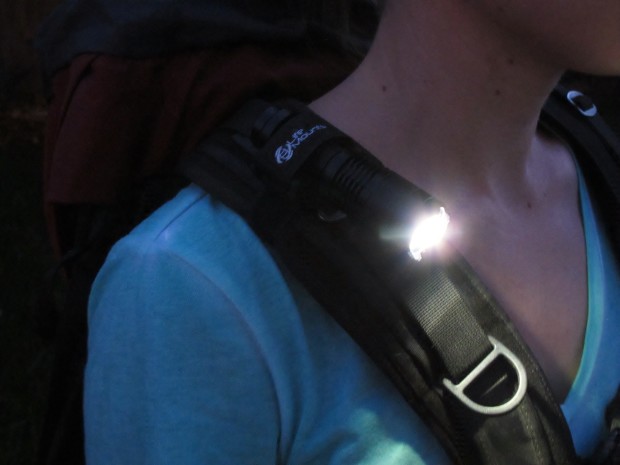 Packs.
If you're a regular hiker or camper you probably carry your flashlight most often in your backpack. This means you have the luxury of getting a slightly bigger flashlight, but you need to make sure it is not too heavy! Never store your light in the bottom of your backpack as that will make it impossible to access when you need it the most. When you are travelling far distances you need a flashlight that is light, but still has a high lumen output and a long beam distance. The
Klarus XT12 GT
is a good option.
Holsters. Those who use holsters more often than others are usually police officers and military personnel. Why? Because it is a lot more convenient than digging through a backpack and it is safer than putting it into your pocket. Using a holster to carry your flashlight also has the added benefit of protecting it from any damages.
Clips. Clips are versatile, however they do not protect flashlights much from scuffs. Flashlights clips are used by clipping them onto your belt, allowing you to take it off and on quickly and easily. Clips can also be used to thread onto other straps such as your backpack and your cap, making your flashlight become a headlamp!